What Is Seamless Leggings? And Why You Should Choose Them When Working Out!
Some activewear trends, like leopard print or pastel colors, are only popular for a few months at a time. But, seamless leggings are designed to last. When it comes to fabric and styling, seamless clothing is quite versatile. Shape-hugging and body-hugging, this fabric may be worn throughout the day, from waking up to working, exercising, and winding down.
As the lines between streetwear, activewear, and loungewear become more and more blurred, seamless clothing may be found in various environments, from head-to-toe workout ensembles to street style-inspired outfits and everything in between. Color and high-end design elements give seamless leggings an undoubtedly fashionable edge while still keeping them comfortable and wearable.

What Are Seamless Leggings?
Circular knitting machines, considered among the most modern types, create seamless leggings. These knitting machines weave high-quality materials together without needing seams or zippers, which is an improvement on the traditional method of stitching fabrics. As a direct consequence of the absence of seams, seamless leggings are supple, flexible, and breathable.
The knitting machines used by clothing manufacturers are quite simple to program, enabling them to create various patterns. Because of this, seamless leggings are now available in multiple colors, sizes, and styles; thus, it is not difficult to wear seamless leggings while keeping up with the latest fashion trends.
Last but not least, seamless leggings are an eco-friendly alternative to choose from because their production takes less material and water. They are also highly durable, making it possible to wear them for a more extended period.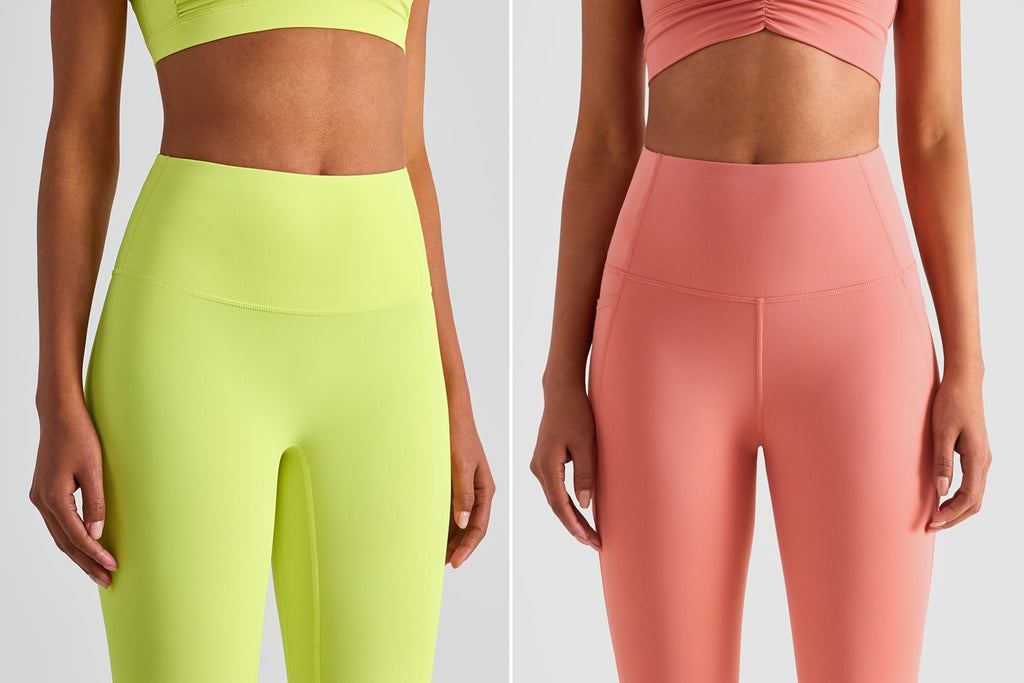 What is the difference between a Standard Legging and A Seamless Legging?
A piece of cloth is cut to size and sewn to an elastic band to make a pair of standard leggings. The waistband, back, front, and the inseam of some leggings may all have a distinct stitching line where the fabric is sewn together.
Since the activewear is cut from a larger piece of material, some waste may need to be disposed of. It also allows for a wide variety of fabrics and silhouettes to be used to produce essential activewear.
As the garment seems cleaner and better-fitting with no seams, seamless leggings are becoming increasingly popular. Seamless leggings are less time-consuming and less wasteful than conventional leggings. 
What Is the Process for Making Seamless Leggings?
Seamless leggings are made in the same way as pantyhose. They accomplish this by stitching together thread-like threads, much like when crocheting. Microfiber yarns, cotton, and lycra are the essential ingredients of seamless clothes. A pair of legs is created by looping the strands. The openings at the hips and thighs are then knitted together and concealed so that no visible seams exist.
The production of a pair of leggings can be completed in a matter of minutes, even if the process is lengthy. In addition to activewear, loungewear, swimsuits, ready-to-wear, control wear, undergarments, and more, seamless production can be used for a wide range of applications.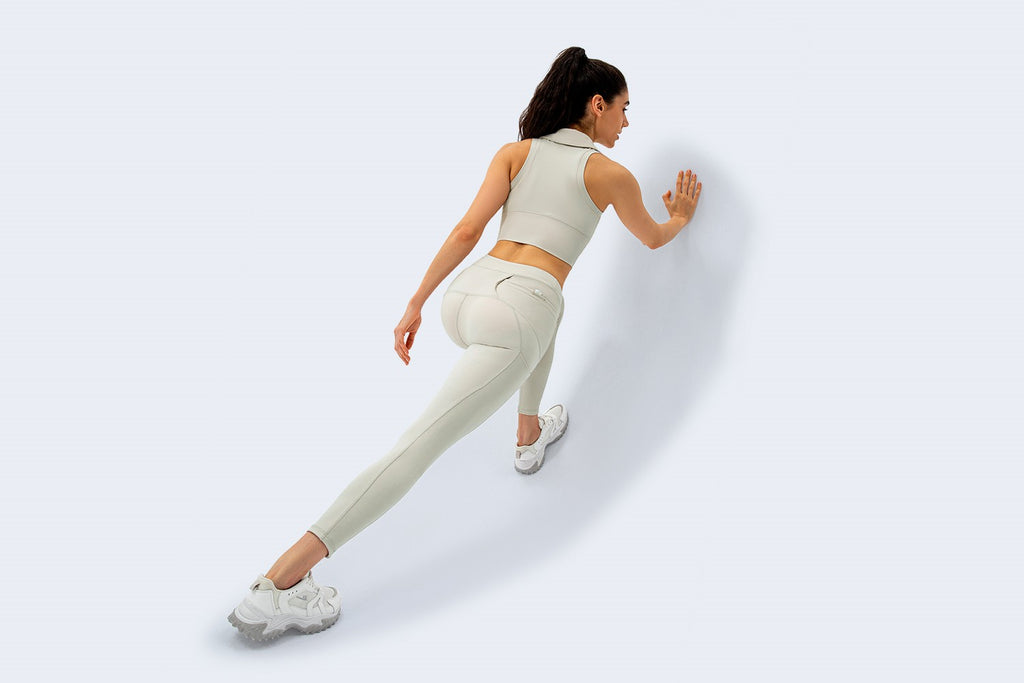 Top 8 Reasons Why You Should Choose Seamless Leggings While Working Out
1、Flexibility
Sometimes, clothing impedes your ability to perform stretches, lunges, or other exercises. When you're working out in seamless clothes, you'll be able to give it your all because it's more flexible and feels like a second skin. With seamless leggings, you'll be more protected, more comfortable, and confident in your appearance because there are no exposed seams.
2、Lightweight
When it comes to workout clothes, hefty fabrics have no place.
The extra weight you'll gain from working out in heavy fabrics will be felt throughout your body. Activewear needs to be made of lightweight materials. The lightest and most comfortable solution for rigorous daily workouts is seamless workout clothing, specifically developed and manufactured to meet this need. You can stay warm and comfortable in a seamless layer that doesn't add much weight.
3、Breathable
Breathing is more crucial than everything else when working out at the gym. The same is true for the equipment you use in the gym and the clothing you wear while working out there. Sweat stains might appear on crucial parts of your body if your sportswear is composed of a material that does not breathe. When it comes to training, wearing a seamless garment might make all the difference in the world.
4、Non-Chafing
The majority of the time, seams are tucked away out of sight. It is common practice to add seams in two distinct places while making workout leggings or shorts, or a top. Leggings and shorts have seams on the inside and outside of the legs. During physical activity, the inner leg seam may irritate your limbs and produce discomfort.
As for the tops, each side of the garment has a seam. Aside from being irritating, chafing from seams on your gym clothes can also reduce your ability to work out effectively. You won't have to worry about chafing or irritation from seams during workouts because seamless gym clothes eliminate those problems. Seamless shorts or leggings flow with your body so that squatting won't be an issue.
5、Durable
Intense workouts necessitate the use of long-lasting gym attire. This implies that your clothing will move with you as you exercise and support your body type perfectly because there are no heavily-stitched seams. C seamless gym clothes will last a long time, making them an excellent option for the gym. With seamless sportswear, you won't have to worry about your performance at the gym.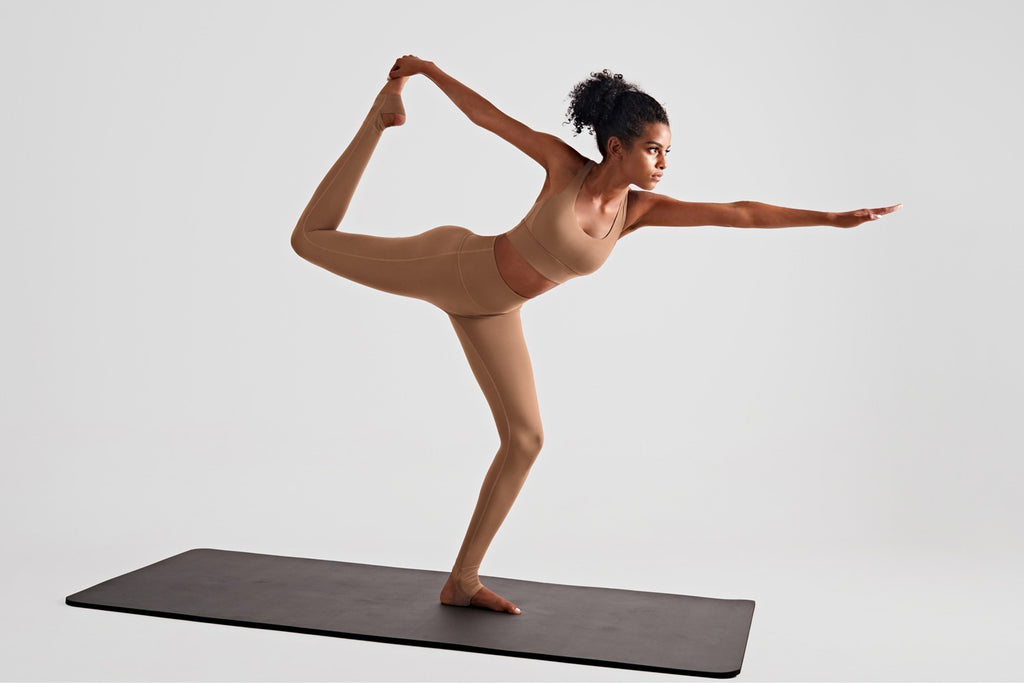 6、High Level of Compression
A high level of compression makes seamless gym clothes long-lasting and improves gym performance. Without the feeling of being squashed into shorts or leggings, seamless gym apparel provides compression while allowing maximum movement during your workout. Ensure that the sportswear you purchase is the correct size and does not squeeze your body.
There are numerous advantages to using seamless leggings for any activity. You'll get more out of your workout if you choose seamless sportswear that is comfortable, breathable, stretchy, and durable when you buy exercise leggings or shorts.
7、Flattering Fit
Nobody wants to appear sluggish during a training session. It is common for seams to bunch up and cause bulges in workout apparel. Leggings, shorts, and other body-hugging workout attire can make you look and feel your best at the gym.
Follow these simple guidelines if you're still stumped on where to begin your quest for the ideal workout attire.
8、Comfort
Regarding purchasing workout apparel, comfort is the most crucial consideration. When you're done exercising, you don't want to be bogged down by sweaty and heavy clothing. Seamless leggings are comfortable, flexible, and stretchable. They are perfect for working out while also feeling comfortable. 
Seamless clothing has numerous advantages, including financial, comfort, performance, and visual. Your fitness, mindset, and bank account can all benefit from these advantages. So who can benefit from seamless leggings in the gym?
Yoga
Yoga enthusiasts are the most likely to benefit from seamless gym wear, as the practice involves a lot of deep stretching. Leggings that don't stretch sufficiently to accommodate your workout are the bane of every yogi's existence, especially when trying to achieve a stretch or strengthening position. Leggings with no seams or un-stretchy materials fit like a glove on your body, allowing you to move freely and pleasantly. As a result, your training and physical well-being will benefit.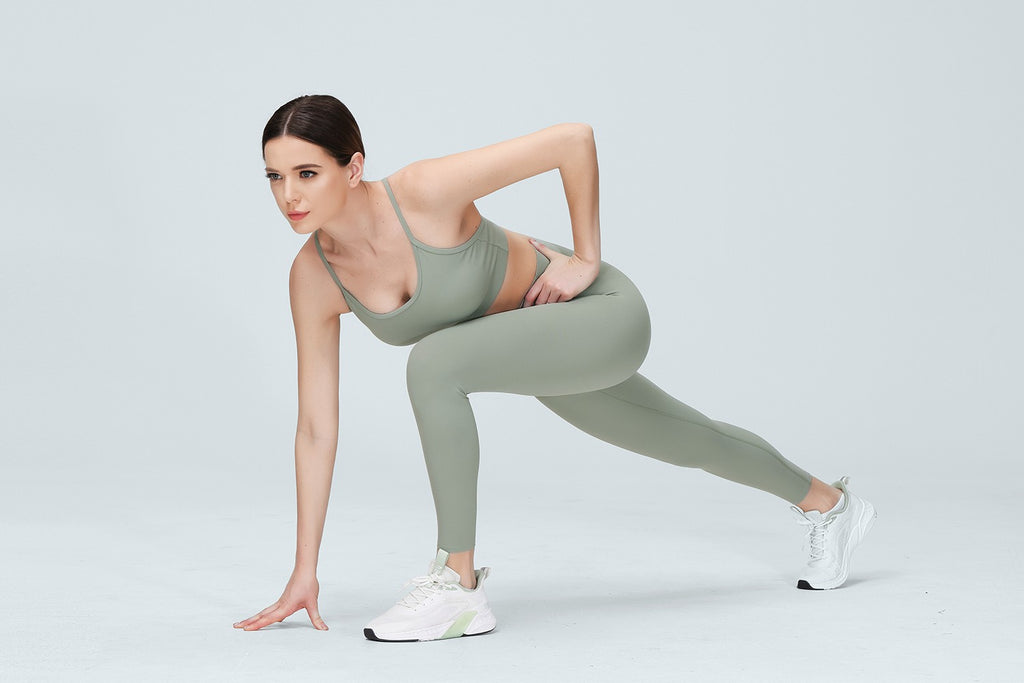 Cardio
Clothes discomfort can force you to slow down or take a break during a workout, negatively impacting your workout duration or distance. Running, cycling, and other fast-paced workouts can cause clothing to ride up or leggings to ride down, leaving you exposed to the other participants and uncomfortably to the weather conditions.
As a runner, you'll know all too well how disrupting a jogger's flow and pace can be, especially if you've ever had to repeatedly hoist them back into place. Forget those ill-fitting leggings and head to the gym wear area for the right pair.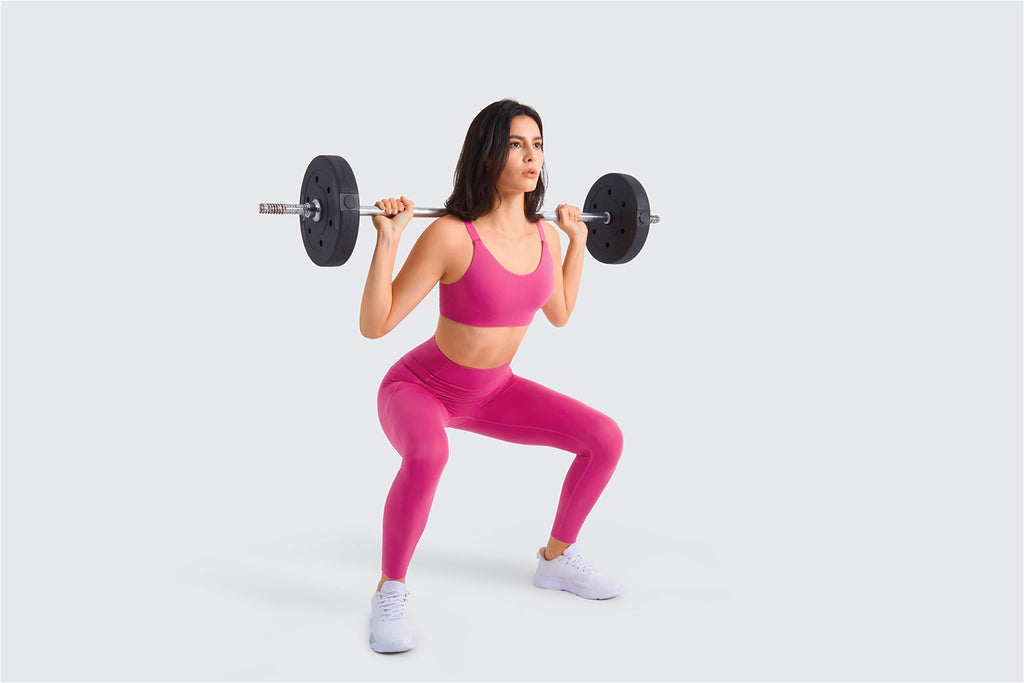 Weight Training
You'll need squat-proof gym apparel if you're making a lot of long lunges and squats with weights on your hands. Leggings made of seamless fabric are ideal for weight training since they provide the necessary support in the proper places. For many, high-waist, seamless leggings are an excellent choice for the gym, as they hold everything in place and increase squat-proofing. High-waisted workout leggings will keep you warm and comfortable while doing a lot of bending and sprinting.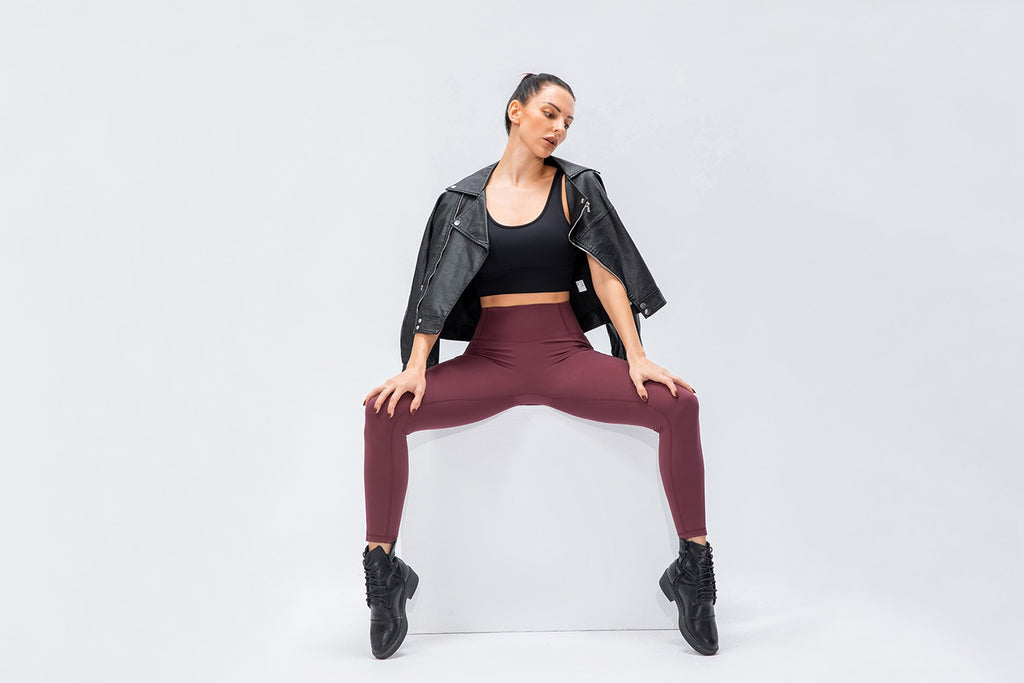 Bottom Line
Modern exercise enthusiasts are looking for design, adaptability, and most importantly, comfort instead of flamboyant spandex and flashy, visible gym attire. If you're serious about your training and want to look good, seamless gym wear, especially leggings, is the best solution. For any workout enthusiast, there are numerous advantages to wearing seamless leggings, including those listed above. Many affordable options are available, and you'll also find designs and colors to suit your preferences. Invest in high-quality, seamless training wear and get the most out of your time in the gym.
Visit Our Seamless Leggings Now